Ayanami Rei meets Blythe -White Light-
Neo Blythe, Radiant Blythe mold, Excellent body. CWC exclusive limited to 2000 pieces.
Listing Details
Blythe 9th Anniversary Exhibition: Manga Girls Inspiration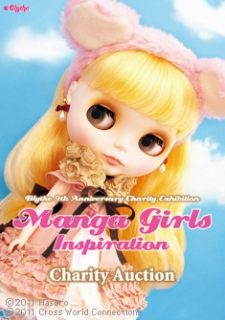 In 2011 Blythe dolls participated in a charity exhibition to raise money for victims of East Japan Earthquake on March 11. The inspiration for the customized dolls were supposed to be manga and anime, but most of the items were very loosely themed. Here you can see the dolls that directly represented anime characters. Unfortunately, they were not intended for mass production.
From top to bottom: Minky Momo, Black Jack and Pinoko, Kinomoto Sakura, Françoise Arnoul and Ivan Whisky.